Reyburn CyberTuner for iOS System Requrements: iPhone, iPod touch or iPad with iOS 7.0 or later with 8gb memory minimum, 16gb or greater recommended. CyberTuner takes less than 1% of the memory on an 8gb iOS device. As with all iOS apps, an internet connection (wifi or mobile phone) is required to install iRCT. Fully tested with iOS 8 and iPhone 6/6-plus. iRCT is an iPhone app which runs on any iPad in iPhone mode in either 1x or 2x size. Older iRCT versions are available on iCloud for iOS 5 & 6.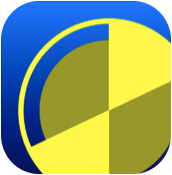 Need a fast, informative, personal iRCT answer? Select the appropriate link below and submit a quick and easy web form. Fill out one of these web forms and you will normally receive a reply within one business day (usually quicker).


Support for iRCT is provided by our network of iRCT specialists in North America, Europe and Japan. All iRCT support is provided by PTG-RPT qualified professional piano technicians who are also iRCT users.

See Contact page for questions in French, German, Japanese, Norwegian/Swedish or Spanish langauge.

Documentation:

iRCT Videos:

Our Most Frequently Asked iRCT Questions (and the answers).

1. How do I install CyberTuner? (applies to just purchased CyberTuner, new device or installing updated version).

2. How do I purchase CyberCare?

3. What do I need to do to update to iOS 8.x?

4. Why does Chameleon or CyberEar run slower than it used to when I first installed iRCT?